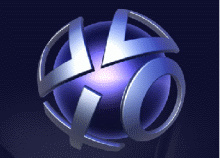 Putting to rest any worries that
PlayStation 3
owners may have had that their online gaming would soon turn to a pay-for service such as
Xbox Live Gold
, a leaked survey showing off the company's considerations for premium subscriptions shows that online gaming will remain free for everyone using the
PSN
.
The survey, posted on
CVG
, shows that for $70-a-year, a premium PSN subscription would give users free access to PSOne Classics, full game trials, cross-game voice chat, Netflix without the disc in the tray at all times, user-to-user challenges, cloud storage and even an extended warranty.

"Sony is considering offering a premium PlayStation Network subscription in the future,"
reads the survey.
"The subscription offering would provide new premium features you could choose to pay for and are in addition to the features currently available for free such as access to online multiplayer gaming (current features would remain free)."
The cheapest plan will be $30-a-year but will obviously offer the least services. Read all the options via the pic: