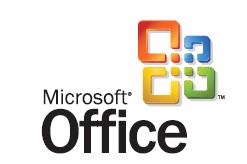 In August, software giant
Microsoft
lost in court to tiny Canadian company
i4i
over patent violations relating to
customized Extensible Markup Language (XML)
and was told to either update
Word
or stop selling it entirely
. The company was also fined $290 million USD
As part of the broader
Office
pack
, the full suite accounts for over $3 billion USD in sales per year for Microsoft.
Today, Microsoft has released a mandatory patch for Office 2007 that will bring Word in compliance with the court's decision. The patch, dubbed the
2007 Microsoft Office OPK Master Kit Download
, will cut some custom XML editing capabilities from Word and other Office suite products. The patch is mandatory for legal US users of Office 2007.
Microsoft lost their final appeal yesterday.
"In this case, a small company was practicing its patent, only to suffer a loss of market share, brand recognition, and customer goodwill as the result of the defendant's infringing acts,"
said the judge in the ruling.
IW
says "the ruling means Microsoft can't sell versions of Word that can open documents saved in the .XML, .DOCX, or .DOCM formats that contain custom XML. Those formats were at the heart of the patent dispute. DOCX is the default format for the most current version of Word, which is included in Microsoft Office 2007. Custom XML is used by businesses to link their corporate data to Word documents."