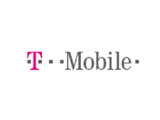 T-Mobile
has announced today that they have completely upgraded their 3G network to HSPA 7.2Mbps (peak speed) from the former 3.6Mpbs, allowing for much smoother
streaming
and music and video downloads.
The carrier also noted that its 3G map now covers 200 million Americans.

Additionally, T-Mobile has been trialing HSPA+ in Philadelphia and hopes to deploy the update to its entire network by June 2010. HSPA+ will offer download speeds up to 21Mbps, faster then most of the country's DSL and cable lines.