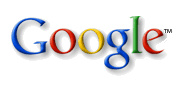 According to the latest data from research firm
Nielsen
,
Google
continues to be the dominant
force
in the search engine market, controlling 67.3 percent share in December.
For the month, a total of 9.9 billion queries were made, with Google taking about 6.7 billion of them.
Yahoo
remained in second, with 1.4 billion queries, for 14.4 percent share.
Bing
, Microsoft's latest incarnation, has 9.9 percent share.
AOL, Ask, My Web
and
Comcast
took the next few spots for a combined 5.7 percent share.
From November, Yahoo and Bing dropped about a percentage point a piece, which was apparently taken over by Google, which moved up two percent.