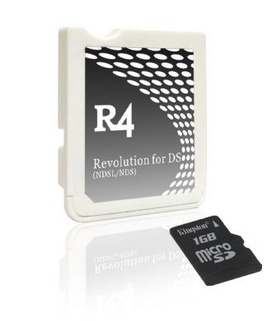 Yun Can Meng, of the UK, has been sentenced to one year in prison this week, after pleading guilty to illegally importing R4 flash carts into the country.
Meng imported 26,500 of the cards, and was arrested after a raid by the the Entertainment and Leisure Software Association's (ELSPA) Crime Unit, Hull City Council Trading Standards Department and the Humberside Police
force
.
Flash carts allow for users to run
homebrew
on their
DS
devices, as well as play pirated games.
Says ELSPA Director General Michael Ralinson:
"Our crime unit is pleased with the outcome of this trial and pleased to see the Court of Appeal's copyright judgement is being robustly enforced. Intellectual property (IP) theft is an important issue for the country's videogames industry - as is protecting it."