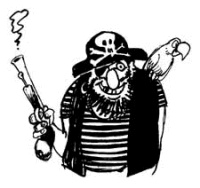 The secrecy over the
Anti-Counterfeiting Trade Agreement
(
ACTA
) currently being negotiated by countries from across the world has
hit elected MPs in the UK
, who cannot get access to any ACTA documents. Junior business minister
David Lammy
said documents related to ACTA will not be put in the
House of Commons
library, due to the desire for other countries to keep the negotiations secret.
"Although I am sympathetic to the view that ACTA negotiations should be more transparent and I have instructed my officials to press for more transparency, we are not in a position to place the drafts held by my Department in the Library,"
Lammy said
.
"Disclosure of any documents without the agreement of all our ACTA negotiating partners would damage the United Kingdom's international relations."
He continued
:
"This would harm our ability to protect, promote and secure an outcome in the UK's interest, and the premature release of documents that are not agreed and not fully developed may also have a negative effect on the Government's reputation."
The European Commission, which is also involved in the negotiations, said that ACTA will not go any further than current EU policies for the enforcement of intellectual property rights, and dismissed claims that ACTA will leave to border searches of iPods and other gadgets in case they contain pirated multimedia content.
"EU customs, frequently confronted with traffics of drugs, weapons or people, do neither have the time nor the legal basis to look for a couple of pirated songs on an iPod music player or laptop computer, and there is no intention to change this,"
the Commission said. Measures in ACTA that involve border security would deal with the trade of counterfeit products instead.
In December,
EuroISPA
, a trade association for Internet Service Providers, warned that ACTA could be used to
force
a policy of
"graduated response"
to deal with illegal file sharing. Graduated response means basically that offending users will be warned a number of times before being suspended from the ISP if the illegal file sharing persists.