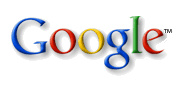 The
Google Nexus One
smartphone has been plagued with 3G connectivity issues since its launch earlier this month, but Google has said today that an
OTA
firmware
update coming this week should fix the problems.
One employee named Ivar says that the company has been actively creating a software fix that should "improve connectivity to 3G for some users." Ivar does say however that it will not solve all problems, as some users may simply be on the outer range of T-Mobile 3G coverage.
The
Nexus
One will be available for Verizon users in April, and for Vodafone users in the UK at the same time. If you plan to buy the phone unlocked, you can use it on
AT&T
, but only using EDGE (2G) speeds.