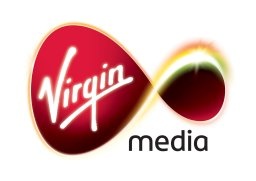 The
European Commission (EC)
has agreed to requests from a human rights watchdog to monitor
Virgin Media
's planned deep-
packet
inspection test on its network to determine the level of illegal file sharing. Virgin will use software called
CView
that will sniff traffic over the
Gnutella
network, eDonkey network and through
BitTorrent
and will be capable of retrieving file names.
The system is setup currently so that individual users cannot be identified by CView. However,
Privacy International
is concerned that using the software will breach UK privacy laws.
"Under the Regulation of Investigatory Powers Act (Ripa) intercepting communications is a criminal offence regardless of what you do with the data,"
Alexander Hanff
, head of ethical networks at Privacy International, said.
He has
vowed to file a criminal complaint if Virgin starts using CView
. Legislation proposed in the UK would use a measured response to fight piracy. It would start with a warning letter to a customer of an ISP (from the ISP once it receives a complaint) and those who persist will get further, stronger warnings before eventually being suspended from the service.
While CView has the ability to identify files being shared illegally, Virgin claims it is will not be used to weed out pirates for warnings or suspension.
"It was never designed to capture identities. This isn't an answer for that,"
said
Asam Ahmad
.
"We want to understand what we can do to reduce illegal file-sharing. This will tell us things such as the name of the top ten tracks being shared as well as the percentage of legal versus illegal."
He admitted that traffic from up to 40 percent of the ISPs users could be scrutinized, and that customers will not be warned in advance. He pointed out that Virgin Media will not be alone in using deep packet inspection, saying that
BT
already does.