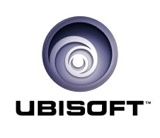 Ubisoft
is looking to reduce the amount of pirates playing its PC games while tackling some of the common problems that
Digital Rights Management
(
DRM
) technology causes for legitimate consumers. The company has said that a new anti-piracy system will allow users to install their games on as many PCs as they want and there will be no need to insert a disc for authentication purposes either.
"If you own a hundred PCs, you can install your games on a hundred PCs,"
said
Brent Wilkinson
, Director, Customer Service and Production Planning at Ubisoft. While these changes will sound great to those affected by Ubisoft's use of
StarForce
DRM, there is one major problem. The game is authenticated by the user by signing into his/her Ubi.com account before playing -- even on a single player game.
This obviously raises issues for people who do not have constant access to the Internet, or might regularly suffer service outages. However, Ubisift is not convinced that this will be a big problem.
"We think most people are going to be fine with it. Most people are always connected to an Internet connection,"
Wilkinson said
.
One advantage of the service however is the ability to store game saves with your Ubi.com account, which means you can load your saved from any PC with the game installed. This is also available for some games offered through
Steam
.