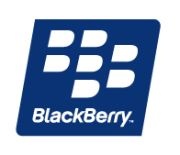 According to
BBLeaks
, the upcoming
BlackBerry Internet Service (BIS) 3.0
details have been leaked, and it appears that BB owners will be getting better support for
Gmail
among other significant updates.
For Gmail, BlackBerry owners can now create labels, as well as use a plugin that will sync the unread/read status of your emails to Gmail wherever you are using it.
Additionally, the leak shows added support for
Open Office
document file types, as well as
Windows Media
Audio (
WMA
).
It is still unclear when BIS 3 will be released but many are guessing it could hit as early as this month's MWC event.