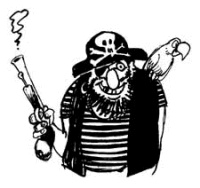 James Burt of Queensland, Australia has agreed to pay
Nintendo
$1.5 million in damages as compensation for lost revenue caused when Burt uploaded a game before its official release date.
Burt made New Super Mario Bros. for Wii available online in early November, one week before its official Australian street date. As is the case in most countries, distributing games without permission is illegal and carries a hefty fine.

Rather than head to court, Burt and Nintendo settled and came to the $1.5 million figure, which also includes $100,000 to pay for Nintendo's legal fees.

"Nintendo will pursue those who attempt to jeopardise our industry by using all means available to it under the law," says the company.

Adds Nintendo Australia managing director Rose Lappin: "It wasn't just an Australian issue, it was a global issue. There was thousands and thousands of downloads, at a major cost to us and the industry really. It's not just about us. It's about retailers and if they can't sell the games then they have to bear the costs associated with that. Once it's on the internet it's anyone's really."