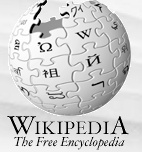 According to a new survey by Cision and The George Washington University, most journalists and editors now use social media sources when doing research for stories, although most that do agree that information may be less reliable than information gathered from traditional media sources.
All of those surveyed use Google for research, 96 percent use corporate websites, 64 percent use blogs, while 61 percent use Wikipedia, 60 percent use sites such as
Facebook
and 57 percent use
Twitter
.

"Mainstream media have clearly hit a tipping point in their reliance on social media for their research and reporting,"
says Heidi Sullivan, Vice President of Research for Cision.
"However, it's also clear that while social media is supplementing the research done by journalists, it is not replacing editors' and reporters' reliance on primary sources, fact-checking and other traditional best practices in journalism."
The results are based on 371 responses from journalists, conducted in September of last year. About 50 percent of those questioned had over 20 years of experience in the field.