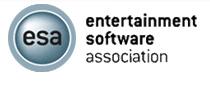 According to a new research report from the
Entertainment Software Association (ESA)
, about 9.78 million pirated games were downloaded in December, although the trade group says its numbers are skewed, to the lower side.
Only 200 of the most popular games were part of the survey, and downloads were only counted from
P2P
services and
torrent
trackers. One-click hosts such as Megaupload and Hotfile were not included.
"These figures under-represent the true magnitude of online game piracy,"
says the ESA, via
GI.biz.
"They address only downloads of a small selection of ESA member titles. And while they account for illegal downloads that occur over select P2P platforms, they do not account for downloads that occur from 'cyberlockers' or 'one-click' hosting sites, which continue to account for high volumes of infringing downloads."
Somewhat surprisingly, the heaviest pirates "by volume" came from Italy and Spain, with China a distant 5th.

"ESA's reporting demonstrates a strong correlation between countries that lack sufficient protections for technological protection measures and countries where online piracy levels for entertainment software are high,"
said the trade group.