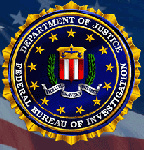 Earlier this week we reported
that a lawsuit had been filed in US District Court accusing administrators at Lower Merion School District in Rosemont, PA of using webcams on a school-issued laptop to illegally spy on a student.
Today, the FBI has opened an investigation into the allegations, which is considered illegal wiretapping and a violation of student's privacy.

District Superintendent Christopher McGinley denied the allegations: "At no time did any high school administrator have the ability or actually access the security-tracking software. We believe that the administrator at Harriton has been unfairly portrayed and unjustly attacked in connection with her attempts to be supportive of a student and his family. The district never did and never would use such tactics as a basis for disciplinary action."