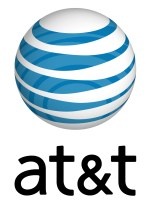 PCWorld
has reported this week the results of their annual 13-city 3G wireless data test, and the changes in results from last year are drastic.
Averaging the lowest average download and upload speeds last year,
AT&T
has brought itself back, registering the best average speeds for this year, including the best performance in 10 of the 13 cities, besting rivals
Verizon, T-Mobile,
and
Sprint
.
AT&T average download speed grew to 1410 kbps, and reliability increased as well.
Before posting the charts, here is how the source reports their testing:

Before getting into the details of our test results, a few words about the testing and the data. During December and January, PCWorld and our testing partner, Novarum Inc., tested the download speeds, upload speeds, and network dependability of the AT&T, Sprint, T-Mobile, and Verizon 3G networks from 20 locations in each of 13 U.S. cities. Altogether we ran more than 51,000 separate tests covering 850 square miles of wireless cell coverage servicing 7 million wireless subscribers (see "How We Do the Testing").

At each testing location, we connected to the 3G network via both laptops and smartphones. The laptop tests accurately measured the capacity and performance potential of a given network, while the smartphone tests approximated the real-world connection speeds users of these popular devices might experience, given the less-powerful processors and 3G radios that the devices contain.
The charts: