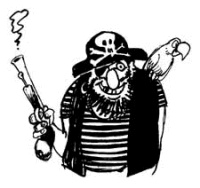 Wayne Shu
was indicted by a federal grand jury for selling counterfeit copies of software made by Redmond-based software giant
Microsoft Corp.
The 44-year old Battle Ground, Washington man has been selling the illicit goods over the Internet for no less than 10 years.
He now stands charged with six counts of conducting mail fraud, trafficking in counterfeit goods and also in illicit labels. According to the prosecution, Microsoft had sent Wayne Shu multiple cease and desist letters over his activity but that the
illegal trading just continued regardless
.
The indictment seeks the forfeiture of Shu's home and
"luxury car"
, as well as $1.7 million. A mail fraud conviction can land a criminal up to 20 years in prison and a fine of $250,000. Shu allegedly operated companies under the name
Micro Sharp
,
Micro Sharp Technology
,
Microsharp.com
and
Meet Your Price
.