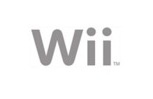 Being interviewed at the
Nintendo Media Summit
yesterday,
Nintendo America
president Reggie Fils-Aime has warned would-be buyers to expect hardware shortages of the
Wii
at least until the end of March.
Fils-Aime attributes the shortages to the unexpected record sales in December, where the company sold 3.8 million units.

"On the Wii hardware side, we are back to a situation where demand is exceeding supply and we're going to be in that situation through the end of March," says Fils-Aime. "You can't sell 3.8m units in one month without that suction of demand pulling product through the distribution channel."

The president continued: "It obviously caught us a little bit off-guard and we're rapidly trying to rectify the situation."

After selling the record amount of Wiis in December, sales fell off 31 percent in January, leading many analysts to ask Nintendo whether there was supply issues.