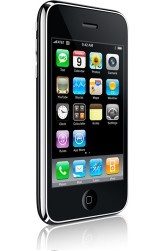 A new
iPhone
app is growing in infamy today, thanks to its ability to delete text messages remotely, or the ability to self-destruct messages at the users request.
Dubbed TigerText, the app lets users set a time limit for texts, and when that time limit hits, the messages deletes from your phone, the receiving phone, and the TigerText server.

The app is aimed at adulterers, sexting teens, and those who want to keep their intimate texts private.

TigerText is free for the first 100 messages, $1.49 per month for 250 messages, and only $2.49 per month for unlimited. All messages are saved on the TigerText server meaning they are never saved in your carrier's database or physically on any phone.