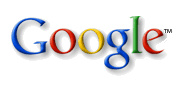 Google
has released a new Android application called
Gesture Search
today, which allows users to shorthand (gesture) on the touch screen and jump to a destination, such as a contact or application.
Says Google: "Gesture Search lets you quickly find a contact, a bookmark, an application, or a music track from hundreds or thousands of items by drawing alphabet gestures on the touchscreen. Gesture Search continuously updates search results as you add each letter and improves search quality by learning from your search history."

You load the application, are then given a blank screen, and then you can "gesture" letters until you find what you want.

The main criticism so far seems to be the fact that Gesture Search is a standalone application and needs to be opened each time. It would be better suited as part of the actual operating system.

The second largest criticism is the fact that it only works on phones running Android 2.0 or higher.