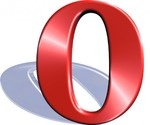 Less than week after
Microsoft began offering alternative browsers
to European
Windows
users,
Opera
has announced that downloads have tripled.
"It varies from country to country, but yes, in several major countries, Opera downloads have tripled since the ballot screen appeared,"
added Rolf Assev, the chief strategy officer for Opera.
Downloads surged as high as 350 percent in some nations such as Belgium, Spain, France and Poland.
The downloads may have been helped
by the launch of Opera 10.50
, but Assev says compared to past launches,
"such as Opera 10.0, 10.10 and 9.5, and the tripling is above what we would normally expect with a new version launch."
The so-called "ballot box" was implemented on Monday, thanks to a European Commission mandate, two years after Opera complained to anti-trust regulators that Internet Explorer being bundled with Windows was "stifling competition."
The ballot allows users to choose what browser they want,
Safari, Chrome, Firefox, Opera
, or stick with
Internet Explorer 8
.