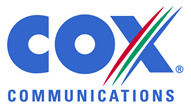 AndroidAndMe
is reporting a new interesting rumor today, that cable company
Cox
is teaming up with phone maker
Kyocera
to bring a new
Android
phone to the market, one that will have TV/DVR capabilities.
Says the article:
"Worked on a quick short-term sub-sub-sub contract where I wrote an app for Android, to be run at a trade show. The hardware I installed on was a Kyocera, but even more interesting was the Cox logo on it. The logos were taped over but quite legible from the bumps nonetheless. There were also some Cox apps included; I think one was either for watching TV or controlling DVR? Not entirely sure. The screen was WVGA800, very nice and sharp, though the hardware wasn't the fastest. Unfortunately I didn't have a chance to photograph or examine it too closely since I only had about an hour to load and debug."
Cox Wireless is ready to hit three test markets in the next few weeks, and the Android device may be the first on the LTE network, which has seen peak speeds of 25Mpbs.