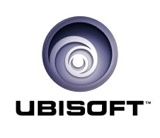 Over the past couple of weeks, we have been reporting on the ongoing debacle that is
Ubisoft's
"always connected"
DRM
scheme, now available on at least five PC games.
The publisher
first made headlines
when it announced the DRM which made it so gamers must be always connected to the Internet, or not be able to play the game. If you are ever disconnected from the Internet, you are forced back to the main menu, losing any progress you made between save points.
Embarrassingly for the company, Silent Hunter 5: Battle of the Atlantic
was cracked on the first day
, with pirates enjoying the game, offline, and with the DRM removed.
In another embarrassment for the company today, it has been reported that legitimate (as in, they purchased the game)
Assassin's Creed
II and Silent Hunter 5 gamers were unable to play this weekend, as Ubisoft's servers went down, meaning the DRM could not connect.

"Due to exceptional demand, we are currently experiencing difficulties with the Online Service Platform. This does not affect customers who are currently playing, but customers attempting to start a game may experience difficulty in accessing our servers. We are currently working to resolve this issue and apologize for any inconvenience,"
says Ubisoft.
So just to reiterate, pirates were enjoying their Ubisoft titles this weekend, while those that paid money to buy the games could not. Well done Ubisoft, you are doing your best to curb piracy.