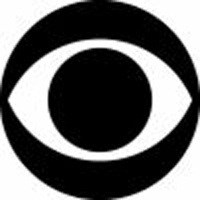 The popular
CBS NCAA March Madness iPhone
app, which includes live
streaming
of the NCAA Tournament, will support streaming over
Wi-Fi
and
3G
this year, with 3G being a welcome addition from past years.
However, the app will double up in price, to $9.99 from $4.99 last year.

The company will offer a free "lite" version of the app, but it will not include any live streaming, just highlights and box scores.

The NCAA March Madness on Demand (MMOD) app begins coverage starting on March 14th with the selection show, and will end after the tournament has run its course.

The added price to the app is thanks to a deal between CBS and exclusive iPhone carrier AT&T, which for years has not wanted to put additional strain on its data network, but seemingly will for some extra revenue.

Adds Rob Gelick, Sr. Vice President and GM, CBS Mobile: "The CBS Sports Mobile 2010 March Madness products appeal to both casual and diehard fans, keeping them connected to the action via live video and highlights, news, scores, and brackets. Last year CBS Sports Mobile witnessed a huge appetite for mobile video when we were the first to stream live sports events over the iPhone, and this year, by including Wi-Fi and 3G, we expect that appetite, and audience, to grow even more."