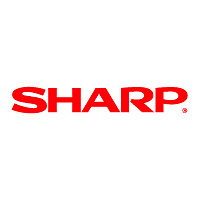 Sharp
will release its first two
Freeview
HD
set-top receivers in the UK over the coming weeks. First though, it will release a new Freeview
DVR
(standard-definition) receiver that uses USB-connected storage to make it easier to transfer recorded Freeview content to a computer (but unfortunately will not play back content from a computer).
The Sharp
TU-T1UR
has three
USB 2.0
ports on the front of the box for use with external hard driver, flash drives or
SD
card adapters. It connects to a
standard definition
television through
SCART
,
Composite
cables or through
HDMI
(even though the box is not HD). It features a typical eight-day programming guide and standard DVR recording and scheduling features.
In late April, Sharp will release the
TU-T2
, it's first Freeview HD receiver that has an HDMI output for connection to a High-definition television. Just weeks after in early May, Sharp will release its first Freeview HD DVR. The twin-tuner
TU-T2HR32
has an internal 320GB hard drive
for recording television programming.