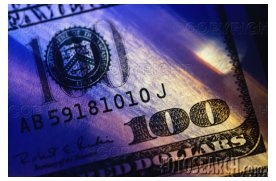 The
NPD Group
has released their latest industry sales figures for the U.S. gaming industry, and the number were not pretty.
Overall sales fell 15 percent year-over-year to $1.48 billion, a 50 percent higher drop than even top industry analyst Michael Pachter was expecting.
"Honestly, I had expected the industry to perform somewhat better this month,"
adds NPD analyst Anita Frazier.
"Nonetheless, strong new releases, and Easter gift-buying bodes well for industry performance in March."
Outside of the giant decline, the most notable news was that of the
Xbox 360
outselling the
Nintendo Wii
for the first time since 2007. The 360 saw 422,000 units sold, with the
Wii
seeing 397,000 sold. Closely behind was the
PlayStation 3
at 360,100 units sold. For handhelds, the
DS/DSi
blew out the
PSP
again, 613,200 to 133,400.

"The Xbox 360 nabbed the top-spot among the three console systems for the first time since September 2007, when Halo 3 was released,"
notes Frazier of the hardware sales.
"The PS3 enjoyed a 30 percent increase over last year, even while retail supply is reported to remain constrained."
Other top industry analyst Jesse Divinich says
Microsoft
shouldn't be so quick to tout their victory, instead saying that
Nintendo
is having a supply problem
(as reported here)
.
"Our extensive retail channel checks have all indicated that, in fact, the Nintendo Wii is in short supply. We believe February numbers reflect entirely on the Wii being supply constrained and has little to do with declining demand of the product,"
says Divinich.
Numbers via
GameSpot
:
FEBRUARY 2010 US GAME SALES
OVERALL DOLLAR SALES
Games $1.48 billion (-15%)
Hardware $534.2 million (-20%)
Software $736.7 million (-15%)
Accessories $206.1 million (-1%)
HARDWARE SALES
DS
613,200
Xbox 360 422,000
Wii 397,900
PlayStation 3 360,100
PSP
133,400
PlayStation 2
101,900