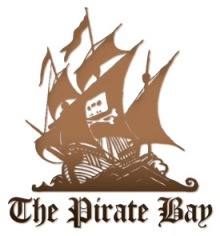 The
International Federation of the Phonographic Industry
(
IFPI
) and performing rights group
TONO
have given up efforts to legally
force
Norwegian ISP
Telenor
to block the
Pirate Bay
BitTorrent
website. The case had seen Telenor triumphant twice after it refused to block the Pirate Bay and the IFPI brought the case to court.
In November 2009, a court decided that Telenor had no obligation to comply with the IFPI's demands. TONO confirmed that the verdict would be appealed, but in February the Borgarting Court of Appeal rejected the appeal on the grounds that there was no basis in Norwegian law for the claim.
The next option for the IFPI and TONO was to go to the Supreme Court, and most thought it would happen. However, the IFPI and TONO have
decided not to take that route
.
"We wanted to get a legal clarification on whether under Norwegian law it is possible to order ISPs to block access to The Pirate Bay,"
a TONO statement reads.
"Now we have two clear decisions that there is no legal authority under Norwegian law for such blocking requirements."
Instead, the focus is not on Norwegian law. TONO maintains that Norway may not have adequately implemented the EU Copyright Directive and called for
"clearer legislation"
.