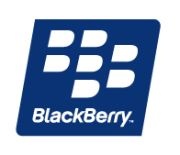 Arstechnica
has put together an interesting article this week that shows the loyalty (or lack thereof) of current
BlackBerry
owners.
Citing a
Crowd Science
survey,
Ars
says that 2 out of every 5 current BlackBerry owners would switch to an
Apple iPhone
when their contract was up.
Additionally, 33 percent of current iPhone owners, as well as 16 percent of BlackBerry owners use their devices for "exclusively personal use", not for work. Only 1 percent of iPhone owners use their devices exclusively for business/work and 7 percent of BlackBerry users do the same.
Higher percentages, 66 percent for iPhone owners and 77 percent for BlackBerry users, used their devices for both work and personal reasons.
Finally, the survey showed that 90 percent of both Android and iPhone owners would stick with their current OS/devices when their contracts were up, showing much better loyalty than current RIM users.