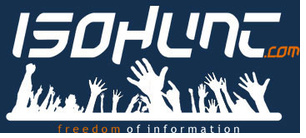 Update:
We have been contacted by Ira P. Rothken:
"I am the lawyer for Isohunt in their litigation against the Major Movie Studios. There is no injunction in the Isohunt case. The parties are still briefing what an injunction, if any, will look like."
In a decision that will likely take down the giant
torrent
indexer, a judge has ordered
IsoHunt
to remove all torrents linking to infringing content.
The massive site has over 30 million unique users per month, and was one of the largest public trackers behind The Pirate Bay and Mininova.
The
MPAA
had sued IsoHunt in 2007, and last year a judge ruled against the indexer, saying it created a venue for illegal file sharing.
Writes Judge Stephen Wilson:
"It is axiomatic that the availability of free infringing copies of plaintiffs' works through defendants' websites irreparably undermines the growing legitimate market for consumers to purchase access to the same works."
Continuing (via
Wired
), Wilson says:
"Upwards of 95 percent of all dot-torrent files downloaded from defendants' websites return infringing material or works at least highly likely to be infringing."

Gary Fung, the owner of IsoHunt, must now remove all infringing content by April 12th, as well as start filtering against keywords.
"It amounts to nothing less than taking down our search engine,"
says Fung of the request.