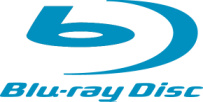 The
Blu-ray Disc Association
has revealed this weekend two updates to the
Blu-ray
specification, the
BDXL
(High Capacity Recordable and Rewritable discs) and the
IH-BD
(Intra-Hybrid discs).
BDXL will be aimed at the commercial segment, and will allow for write-once ability on 100GB and 128GB capacity discs. Current dual-layer discs can only hold 50GB. Despite being aimed at the commercial market, the Association says a consumer version of the 3/4 layer discs will be available to Japan and the U.S. as well.
"Professional industries have expressed a desire to find optical disc solutions that enable them to transition away from magnetic media for their archiving needs,"
adds Victor Matsuda, Blu-ray Disc Association Global Promotions Committee chair.
"Leveraging Blu-ray Disc to meet this need provides professional enterprises with a compact, stable and long term solution for archiving large amounts of sensitive data, video and graphic images using a proven and widely accepted optical technology."
The IH-BD, as explained by the Association, is a "single
BD-ROM
layer and a single
BD-RE
layer so as to enable the user to view, but not overwrite, critical published data while providing the flexibility to include relevant personal data on the same physical disc. This allows for consumer specific applications where combining published content with related user data on a convenient, single volume is desirable. Both the ROM and the RE layers on IH-BD discs provide 25GB of capacity."