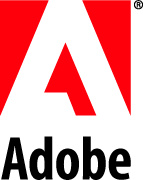 Earlier this week we reported
on the new impressive
Photoshop CS5
feature "Content-Aware Fill," which
Adobe
was giving a "sneak peak" of.
Content-Aware Fill can be used for everything from simple photo retouching operations like getting rid of artifacts like lens flare to creating entire new areas of an image based on existing
elements
.
Today, the company is showing off "Puppet Warp," a tool used for bending and twisting images with ease. Although the tool was a staple of "After Effects CS4," it has never been used in Photoshop.
Check it out: