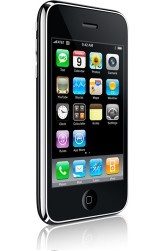 Less than a week after the iPad
went on sale
in the US it seems that Apple is getting ready for a preview of the next version of iPhone OS.
Like both the iPhone and iPod Touch, the iPad uses this stripped down version of OS X as its operating system.
Engadget has reported getting an invitation to a press event which
promises
a
"sneak peek of the next generation of iPhone OS software."
It will be held this Thursday (April 8) at 10AM Pacific Time.
As with every version of the iPhone OS, there has been rampant speculation about what features will be added in version 4. The iPad, with it's increased emphasis on apps similar to what you might use on a laptop or desktop, has only added to the rumors.
Perhaps the hottest rumor right now is the introduction of multitasking. The current version of the OS doesn't allow applications other than the built-in iPod software to run in the background.
With other smartphone vendors,
particularly Nokia
and Microsoft
, making a big deal about their upcoming phones featuring multitasking superior to the iPhone this would make a lot of sense.
Of course the same could have been said of Copy/Paste on version 2 of the OS.
Many iPhone buyers were practically begging for it from the time the first model went on sale, but it didn't get added until two upgrades (and years) later.