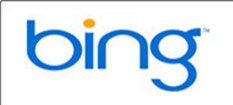 According to the latest
Experian Hitwise
figures, two of the major search engines lost market share in March to
Ask.com
, which increased for the fourth consecutive month, and
Yahoo
.
Google
fell marginally to 69.97 percent,
Yahoo
increased their share 3 percent to 15.04 percent and
Bing
fell for the third straight month, falling 1 percent to 9.62 percent.
Ask was the big winner, increasing 21 percent month-on-month to 3.44 percent.
Experian says 69 other search engines account for the remaining 1.93 percent.