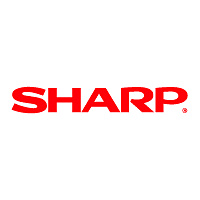 Sharp
has announced today that it will begin selling
3D HDTVs
in the U.S., China, Europe and Japan starting this summer, in an effort to play catchup with rivals
Sony, Samsung
and
Panasonic
.
The company had originally played down 3D TVs, calling them little more than gimmicks, but with 3D becoming the new trend, they have quickly switched gears.

Japan will get the first displays, starting in July, with the other markets getting them in the Q1 2011.

There was no word on pricing or other details as of yet, but they did say the displays will use Quatron technology, which adds yellow to the standard R'G'B (red, green, blue) to make tons of new vivid colors.

Says Shigeaki Mizushima, group general manager: "Our product shows a far brighter image. The difference is going to be clear to anyone. Brightness is just so easy to understand."