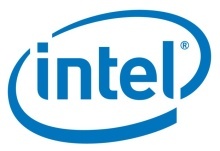 Intel
's lack of a
USB 3.0
chipset has signaled to observers that the company may be bypassing USB 3.0 in favor of optical technology. Whether that is true or not remains to be seen, but Intel has been promoting its
Light Peak
technology which promises transmission speeds of between 10Gbps and 100Gbps.
Light Peak technology was unveiled in 2009 and is expected to become available for manufacturers later in 2010. Devices containing the technology are expected to reach the market by early 2011.
Intel fellow
Kevin Kahn
discussed the technology at the
Intel Developer Forum
in Beijing on Wednesday, showing off a laptop with a thin Light Peak cable. Kahn's prototype had the cable running through a modified USB 3.0 port adapter. He said that the size of the port could be reduced significantly with Light Peak technology which is good news for mobile gadgets in particular.
Kahn said that Light Peak is not necessarily competitive with USB, but instead the two technologies could be complementary. USB protocols could run over a Light Peak cable.
Kahn told the crowd in attendance that Intel
would like to build
the
"last cable you'll ever need."