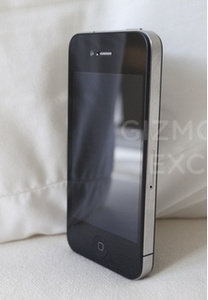 Yesterday, Gizmodo broke what promises to be the most popular story of the next few weeks,
revealing what they believe to be a prototype of Apple's upcoming "iPhone HD/4G,"
the fourth generation model of the extremely popular smartphone.
Today,
Apple
has made it abundantly clear that they want the phone back, with Gizmodo's editorial director Brian Lam saying that they have received an official letter.
The phone was found on the floor in a bar in Redwood City, with a case that camouflaged it to look like a current generation iPhone 3GS, and Gizmodo says they paid the guy who found it $5000 for the device. The
prototype
belonged to Apple software engineer Gray Powell. By the morning, the phone had been wiped using the MobileMe remote service.
Whether or not Apple is mad or not, Gizmodo's $5000 investment has brought them over 6 million page views in under 30 hours, a massive spike even for the largest of sites.
For the full story and pictures of the device please check here:
Gizmodo reveals upcoming iPhone model
Here is the
letter
: