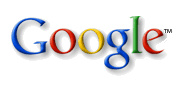 Google
has finally released their free turn-by-turn
GPS
software,
Google Maps Navigation
for
Android
users in the UK, a full six months after it was launched in the United States.
Navigation will work with any Android phone running
firmware
1.6 or higher.
Google mobile maps chief Steve Lee says the huge delay between the US and UK releases had to do with "a number of issues that came up during development." One of the technical issues included the excess of roundabouts in road layouts.
Additionally, Lee says that the Navigation will pre-cache the entire route you have selected, meaning users will not be affected by data connection drops.
One important note that Google
says to watch out for
is if you are using the voice command feature: "If someone has a really strong accent, it's going to be a bit more tricky" for Navigation to work correctly, says the company.