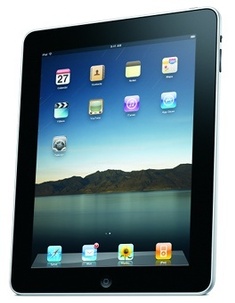 Police in Denver have released a surveillance video showing a thief stealing an
iPad
from a man leaving the mall, at the same time ripping off part of his left pinky finger.
The victim, Bill Jordan, was buying the tablet device at the Cherry Creek Mall for a co-worker.
"I kind of wrapped it around my fingers so I didn't drop it on the way out. It was a heavy duty bag they put it in, and had real thick cords,"
says Jordan,
via KDVR
.
As Jordan left the store, the attacker followed him, finally going for the theft when Jordan reached the door to leave the mall.

"The next thing I know, I'm spun around. I see this kid, his rear end almost on the ground, and he's pulling it out of my hand. I just remember seeing this kid pulling and pulling and pulling till it got caught. Took the flesh right off and the tendons and everything. There was nothing but bone,"
says the victim.
Jordan had to have his left pinky amputated after the incident.
Here is the surveillance video picture of the attacker: