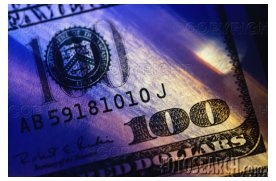 Although this story is slightly outside of our niche, it is still particularly interesting. Republicans have come out swinging today, claiming that the
SEC (Securities and Exchange Commission)
was too busy watching pornography to properly police the nation's financial system as it collapsed in 2008.
Says California Rep. Darrell Issa, the head of the
House Oversight and Government Reform Committee
:
"It is disturbing that high-ranking officials within the SEC were spending more time looking at porn than taking action to help stave off the events that put our nation's economy on the brink of collapse."
The SEC internally had talks with 33 employees that were caught looking at "explicit images" over the past five year, all on their government-issued computers. 31 of those problems have come since 2008, when the stock market and the nation's financial system almost came full crashing down thanks to billion dollar losses caused by derivatives.
The SEC Inspector General, in response to a probe by Republicans, added some incredible findings to the already devastating situation.
Reads the
Chicago Tribune
:
-- A senior attorney at the SEC's Washington headquarters spent up to eight hours a day looking at and downloading pornography. When he ran out of hard drive space, he burned the files to CDs or DVDs, which he kept in boxes around his office. He agreed to resign.

-- An accountant was blocked more than 16,000 times in a month from visiting websites classified as "Sex" or "Pornography." Yet he still managed to amass a collection of "very graphic" material on his hard drive by using Google images to bypass the SEC's internal filter, according to an earlier report from the inspector general. The accountant refused to testify in his defense, and received a 14-day suspension.

-- Seventeen of the employees were "at a senior level," earning salaries of up to $222,418.

-- The number of cases jumped from two in 2007 to 16 in 2008. The cracks in the financial system emerged in mid-2007 and spread into full-blown panic by the fall of 2008.
A report in 2006 showed that around 16 percent of all men with work Internet access admit to watching porn at some point, while at work.