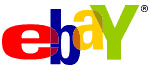 Two prototypes of upcoming
iPod Touch
models hit
eBay
this weekend, each sporting cameras and development team tags.
The first
prototype
was marked with DVT-1 and the second, predictably with DVT-2, with one holding an 'Apple Development Team' label.
The prototypes were running an OS that only the hardware team gets to test when the phones are in development. The apps pictured are special diagnostic and testing apps.
The auctions were quickly taken down, but the pics were saved.
The latest "leak" follows the highly publicized revealing of the upcoming "iPhone 4G/HD,"
after developer Gray Powell left the device in a bar.
Pics via
9-to-5mac
: