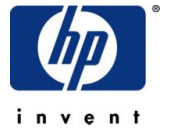 Giant computer manufacturer
HP
has agreed to purchase the struggling smartphone maker
Palm
today for $1.2 billion in cash, including assuming Palm's debt.
Palm
put itself up for sale
in the last two months after it became clear that the company's phones were not selling and it only had enough cash to last the next 12 months. Palm was
entertaining offers from
HTC, Lenovo, RIM
and others, but HP was never really listed as a likely candidate.
Although Palm has arguably the best smartphone OS available (WebOS), the company has struggled to sell its flagship
Pre
(Plus) and Pixi (Plus) models,
forcing retailers to slash the price to as low as $0
in an effort to get them off shelves.
HP's move can be seen as a way to rival
Dell
, who has gotten itself back into the smartphone market with the upcoming
release of the Thunder, Flash and Lightning phones
, all sporting either Windows 7 Phone or Android as their operating system.
"Palm's innovative operating system provides an ideal platform to expand HP's mobility strategy and create a unique HP experience spanning multiple mobile connected devices,"
says
Todd Bradley, executive vice president of HP's personal systems group.
"The smartphone market is large, profitable and rapidly growing, and companies that can provide an integrated device and experience command a higher share. Advances in mobility are offering significant opportunities, and H-P intends to be a leader in this market."
Palm CEO Jon Rubenstein is expected to stay with the company although it is unclear in what position.
Shares in Palm jumped to $5.90 in after hours trading, despite HP paying only $5.70 a share (a 23 percent premium from the closing price) for the company.