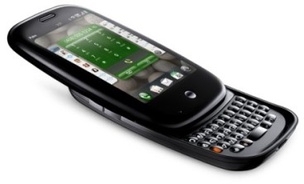 Despite the fact that they
had already slashed prices
on the
Palm Pre Plus
to very low prices,
Verizon
has dropped the price on the smartphone again,
this time to $30 USD
.
Additionally, the Plus comes with free Mobile Hotspot (formerly $30-a-month) and a BOGO (buy-one-get-one-free) option as well.
That's right, so little people want the
Palm
smartphone that it is being offered at 2 for $30 with free Mobile Hotspot. The Palm Pixi Plus, the little brother of the
Pre
, is priced at the same point currently but expect the price to drop to $9.99 or lower in the very near future.
Recently,
HP
agreed to purchase the struggling smartphone maker
for $1.2 billion in cash, including assuming Palm's debt.
Palm put
itself up for sale
in the last two months after it became clear that the company's phones were not selling and it only had enough cash to last the next 12 months. Palm
was entertaining offers
from
HTC
,
Lenovo
, RIM and others before HP swooped in.