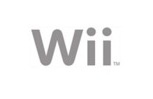 Wal-Mart
has begun selling the
Nintendo Wii
console for $179 USD, a discount off the $199 price tag.
Additionally, the console comes with a free game, one of 13 top-sellers, most of which still retail for over $40 USD. Shipping is $7 unless you ship the item to a store, which is free pickup.
The games listed are:
Animal Crossing: City Folk
, Cabela's Big Game Hunter 2010 w/
Gun
(
Wii
), EA Sports Active (Wii), Just Dance (Wii), Legend of Zelda: Twilight Princess (Wii),
Mario & Sonic at the Olympic Winter Games (Wii)
,
Mario Kart
w/ Wheel (Wii),
Mario Party 8 (Wii)
, Mario
Super
Sluggers (Wii),
New Super Mario Bros.
(Wii),
Super Smash Bros. Brawl (Wii)
,
Wii Music (Wii)
and
Wii Sports
Resort with Wii MotionPlus (Wii).
The best deal seems to be the
Wii Sports Resort
with MotionPlus as you get a highly rated game as well as the MotionPlus add-on that improves the accuracy of the stock remote controller.
It is unclear how long the deal will last, but it's certainly a good deal if you were actively looking for a Wii.
Check it here:
Wii at Wal-Mart