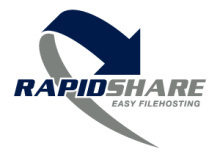 RapidShare
has announced this week that an appeals court in Germany has ruled in favor of the file sharing site, saying it could not be found liable for distribution of unauthorized files, and that forcing the company to filter all uploads would "produce too many false positives."
The court ruled in their favor because the company does not make uploaded files publicly available, and the uploaders themselves have control of who sees the links.
In 2008,
a different court ruled against the sharing site
, saying they were currently not doing enough to combat copyright infringement and that the filter system employed was ineffective.
If that decision had stood, RapidShare would have had to log IP addresses, and "proactively check content before publishing it."
Adds
Christian Schmid, founder of RapidShare:
"We are very happy about the judgment. The court has confirmed that RapidShare is not responsible for the contents of files uploaded by its users. The judgment shows that attempts to denounce our business model as illegal will not be successful in the long run. With its 1-click-filehosting model, RapidShare responds to legitimate interests of its users and will continue to do so in the future."