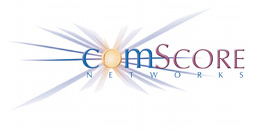 Analysis firm
comScore
has
released
the latest mobile subscriber market share numbers, for the month ended March 31st, 2010.
At the end of the period, there were 234 million Americans with mobile phones, with the most popular manufacturer, by fractions, being
Samsung
at 21.92 percent.
In second place was
Motorola
with 21.9 percent, and
LG
just as close behind with 21.8 percent.
Rounding out the top 5 was
RIM
at 8.3 percent and
Nokia
at the same percentage.
Apple
, with only one phone available, came in sixth at 5 percent.
As for top carriers,
Verizon
led the way at 31.1 percent,
AT&T
came in second at 25.2 percent, and
Sprint
and
T-Mobile
tied for third at 12 percent.
Tracfone
rounded out the top 5 with 5.1 percent, seeing the biggest growth of all the carriers.