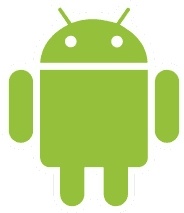 According to the latest
NPD figures
, the
Android
operating system has finally overtaken the
iPhone
for the number two spot in the U.S. smartphone market share, taking 28 percent in the latest quarter.
RIM's BlackBerry
OS remains the clear leader at 36 percent, with the iPhone OS in third place at 21 percent for the Q1 2010.
"As in the past, carrier distribution and promotion have played a crucial role in determining smartphone market share,"
adds Ross Rubin, executive director of industry analysis for NPD.
"In order to compete with the iPhone, Verizon Wireless has expanded its buy-one-get-one offer beyond RIM devices to now include all of their smartphones."
Some of the prominent phones to be used in the BOGO promotions were the
Motorola Droid
and the
BlackBerry Curve
, both strong sellers.
Overall,
AT&T
subscribers accounted for 32 percent of all smartphone sales with
Verizon
close behind at 30 percent.
Adds Rubin:
"Recent previews of BlackBerry 6, the recently announced acquisition of Palm by HP, and the pending release of Windows Phone 7 demonstrates the industry's willingness to make investments to address consumer demand for smartphones and other mobile devices. Carriers continue to offer attractive pricing for devices, but will need to present other data-plan options to attract more customers in the future."