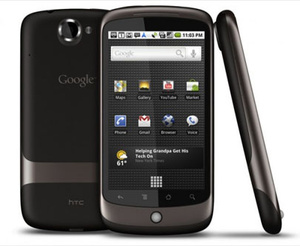 AndroidPolice
has posted a full report on the performance of the
Google Nexus One
running the upcoming
Android 2.2
, which has yet to be released to the public but has been tested by a developer from the site, Ian Douglas.
All the features of 2.2 will be revealed at the May 19th I/O conference, but so far all we know is that
it will have Flash 10.1 built-in
. Additionally, we know it has a new home screen.
To test the performance of the device running 2.2,
Police
is using a tool called
Linpack
. As the authors of the program could explain it better than I ever could, here is their description of the tool:
"The LINPACK Benchmarks are a measure of a system's floating point computing power. Introduced by Jack Dongarra, they measure how fast a computer solves a dense N by N system of linear equations Ax = b, which is a common task in engineering. The solution is obtained by Gaussian elimination with partial pivoting, with 2/3*N3 + 2*N2 floating point operations. The result is reported in Millions of FLoating-point Operations Per Second (MFLOP/s, sometimes simply called FLOPS).

This test is more a reflection of the state of the Android Dalvik Virtual Machine than of the floating point performance of the underlying processor. Software written for an Android device is written using Java code that the Dalvik VM interprets at run time."
Naturally, the higher the number, the better.
The editors ran the
HTC Hero
(with Android 2.1) as well as the Nexus One with 2.1 first and got the following results: HTC Hero: 2MFLOPS (very slow) and the N1 (7 MFLOPS). The N1 running 2.2 got significantly higher numbers, 37.5MFLOPS, a 450 percent increase.
Very strong performance, and hopefully the standard for all new devices built with 2.2.