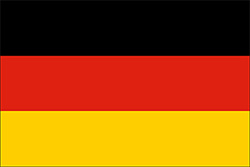 The German top court has ruled this week that Internet users must password-protect their Wi-Fi, or face a fine if someone accesses their connection and then downloads music or movies illegally.
Those with unsecured connections face up to a 100 euro fine if "a third party takes advantage" and is then caught doing so.
"
Private users are obligated to check whether their wireless connection is adequately secured to the danger of unauthorized third parties abusing it to commit copyright violation,"
reads the
court decision
.
With that being said, the court did say the users were not responsible for the illegal content downloaded by those accessing their unsecured connections.
Additionally, the court said users would only be expected to add a password when they first set up their router, and not need to constantly update to the latest protections as they become available.
The ruling followed a lawsuit filed by a musician who sued an individual user for illegally downloading his music. The user proved he was away on vacation when the music was downloaded, but did admit he had unsecured Wi-Fi.