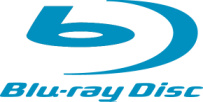 Paramount
has announced today that they are recalling the very popular
Saving Private Ryan Blu-ray
, due to an unexpected audio glitch.
The movie sold 100,000 copies last week, and was the second-best selling Blu-ray for the week, behind
Avatar
,
which continues to see strong sales
.
The glitch occurs
in Chapter 15 of the special edition Blu-ray, and Paramount blames the problem on a botched
authoring
process by vendor
Technicolor
.
The film went on sale on May 4th and the problem discs were sold in North America, the UK and Benelux territories.
Paramount has pulled all the current inventory from retail shelves and anyone who purchased the disc last week can request a replacement here: (888) 370-8621.