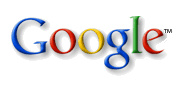 Google Voice
, the new beta service that allows users to have their voicemails transcribed and sent as emails as well as send free text messages, is now open, "priority" status, to students with valid .edu email addresses.
It has been hard to get invites to the service so far, but if you are a student, you get one within 24 hours.
Head over to
google.com/voice/students
and enter an email address that that ends in .edu, and you get the invite within 24 hours. (I tried it, it works)
The service is only available in the U.S., and I recommend that if you get it, and own an
Android
phone, get the free app from the market, it makes the service a lot more handy.
You can check out all the videos on the service here:
youtube.com/googlevoice