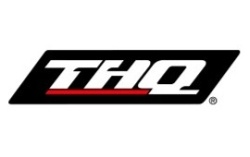 THQ
, the popular publisher, has said today that it will become the latest company to force used game buyers to pay a fee to play their purchased games online.
The first title to use the practice will be
UFC Undisputed 2010
, which has one-time use codes for online play, and therefore will require second hand users to buy a new code.
Used game buyers will have to pay $5 for a new code and access to "Fight Camp" mode, which lets 40 players train together online.
Says the company
:
"This multiplayer content for UFC Undisputed 2010 will be available via a one-time code included with the game at purchase. Codes for accessing the content will be available for second-time buyers for an additional $5."
THQ's move follows that of
EA Sports
which recently announced that used game buyers will be charged $10 for an "Online Pass" that allows access to multiplayer functions.
Ubisoft
says they are actively considering a similar structure.